Cast Members
Meet the cast members of Domion Artist productions. Frank Ulle, Rebekah Bradford, Jon Bradford, Lorenda Rae Edwards, Alicia Hansen, Glenn Hascall, Doug Longiotti, Paul Ulle, Susan Ulle, Thomas Ulle, Sarah Wyatt.
---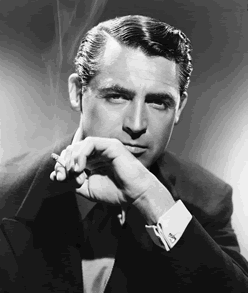 Frank Ulle:
Frank Ulle is the creator of Reality Check; the Nick Guy, Private Eye, ApologeticsSeries; and the Human Eel. He is also the voice of Nit Whitly, Nick Guy, Dr. DeSoto and the Human Eel.His background is primarily as a musician. He is a songwriter and performer and serves as the Music Director for Leroy Community Chapel in Leroy, Ohio.

Listen to an interview with Frank:

---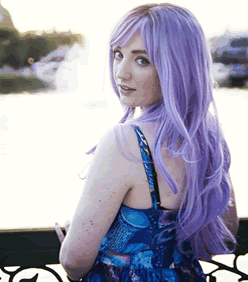 Rebekah Bradford:
Rebekah's been working with Dominion Artists for several years and does voice acting, script consultation, graphic design, and social media. Although her home is in Cleveland, she is currently doing mission work in Southeast Asia assisting church planters. In her spare time Rebekah likes exploring unusual places, learning circus arts, reading H.P. Lovecraft, and studying theology.

Listen to an interview with Rebekah:

---

Jon Bradford:
Of all the cast members in Nick Guy, Private Eye, Jon perhaps has the most experience as an actor. He has played Ebenezer Scrooge, a Roman Centurion the Mr. Drysdale character in a "Beverly Hillbillies" spoof and even Judas Iscariot.
Although most of that experience has been on stage and on film, not in a sound booth. He nonetheless has made the transition rather smoothly. His most familiar character in Nick Guy, Private Eye is the integrity-challenged lawyer, C. Dawkins Shyster.

Listen to an interview with Jon:

---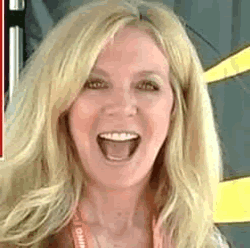 Lorenda Rae Edwards:
Lorenda Rae Edwards has appeared in several Nick Guy/Human Eel Adventures. Two of her most memorable roles are as Narcinia Winsome in Nick Guy and the Bad Things/Good People Affair and as Bianca Truit in The Human Eel, Rightly Dividing the Word of Truth.
When she's not adding her vocal talent to these productions, she keeps herself busy as Morning Host/Asst. Program Director at Promise FM and as a Radio Announcer at Positive Life Radio, serving the Inland Northwest. Lorenda also runs Lorenda Rae Audio, where she provides Voice Overs/Acting and Production for T.V. and Radio, Commercials, Websites, Narrations, On-Hold Messages, Radio Announcing and V.T.'s.

Listen to an interview with Lorenda:

---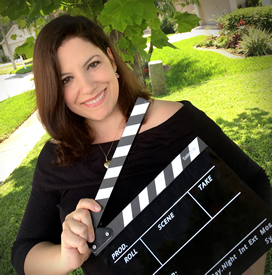 Alicia Hansen:
Alicia Hansen is one of the co-founders of Eternal Future Productions Eternal Future Productions where she serves as a writer, director, voice actor and sound designer for their series "Pirateers". And, on top of all her duties there, she has also generously lent her voice talents to Nick Guy, Private Eye. Alicia's passion for audio drama is matched, if not surpassed, by her passion to use her gift and talents in service to God. We are excited to have her be a part of our ministry and look forward to what she will produce in the future.

Listen to an interview with Alicia:

---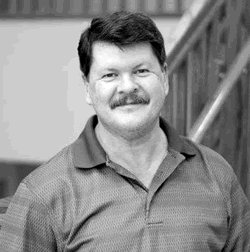 Glenn Hascall:
Glenn is a veteran broadcaster and author. He speaks and writes for fun. A self-described creative introvert, he is also a husband, a father, a grandfather and a son.
He has a passion for developing new ideas and for helping others with their ideas. He has been honored by the military for assistance with their broadcasting. And, interestingly enough, he was once a mayor.
Oh yeah, he hates pickles.
---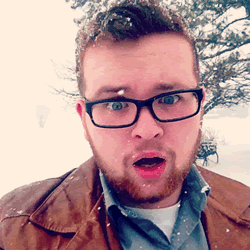 Paul Ulle:
Paul Ulle has designed all of the Nick Guy, Private Eye CD covers. But he is probably best known to Nick Guy fans as the voice of Billy Orbach, the precocious friend of both Nick Guy and Dr. DeSoto who, as a member of the Junior Space Rangers, the Saxophonic Junior Symphony Orchestra, and several other assorted youth organizations, has aided in the capture of numerous villains.
Paul has a background in IT, and as a sound technician. He has assisted such Christian artists as the News Boys, Keith and Kristyn Getty and Laura Storey. He is also a musician himself, with his work featured on his youtube channel Café Convenience.

Listen to an interview with Paul:

---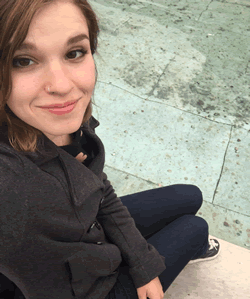 Susan Ulle:
Susan Ulle has appeared in several Nick Guy Adventures, but her most visible role in the Nick Guy Series is the artist/photographer who has produced many of the artwork and photos that have graced the Nick Guy CD covers. Apart from her work with the Nick Guy, Private Eye, Apologetics Series, she is in college studying literature. She is, in case you couldn'tt guess, an artist. Working in drawing, painting, photography and music.
---

Thomas Ulle:
Thomas Ulle has provided the voices for several characters appearing in the Nick Guy, Private Eye, Apologetics Series and the Human Eel. His most notable roles are those of Russell Trout in the Nick Guy Series, and Scumbag, the Super Villain in the Human Eel Series.
Thomas is also a musician. He is featured on the You Tube Channel channel Café Convenience and as a member of the band Poro. He also serves in his church as the musical director of the Youth Ministry.

Listen to an interview with Thomas:

---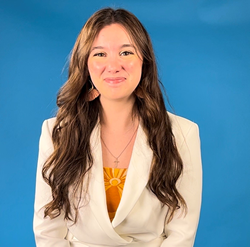 Janna Klein:
Janna Klein has a solid background as an actress. She has appeared in such films as "Turn out the Lights" and "Jar Lid." She has appeared on stage as an actress and singer in such productions as "Beauty & the Beast" and "Cinderella." She's done voice work for audio drama and in the animated "A DiFranco Family Christmas." You can get a sample of her work at Janna's show reel.

Listen to an interview with Janna:

---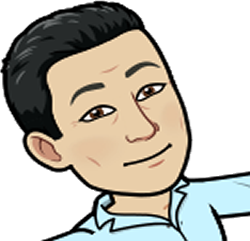 Doug Longiotti:
Doug has been working with the Nick Guys series for many years as their Website webmaster. He recently has taken part in the series with various character voice roles on the program. Doug's hobbies are playing golf and bowling, watching sports, listening to old radio shows, and being part of the Nick programs as a character and administering the website. Doug runs the video for his local church and while Doug works a full time job he also operates ddZine Web Development where he enjoys developing and maintaining websites for his customers.

Listen to an interview with Doug:

---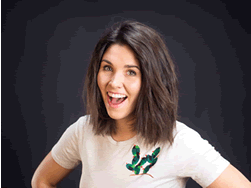 Sarah Wyatt:
Sarah is thrilled to be apart of the Nick Guy, Private Eye, apologetics series! A current New Yorker, Sarah hails from the Buckeye State. She is a graduate of the conservatory program at Sight & Sound Theatres. With the company she appeared in Moses, Jonah and the showcase, Where the Bible Comes to Life, both in Lancaster and Branson. She has appeared on Broadway, in Rocktopia, rockin' out with Dee Snyder, Constantine Maroulis and Train. Favorite theatrical credits: Cinderella, Comedy of Tenors, and The Drowsy Chaperone (Janet Van De Graaff). Favorite movie credits: Captain America: The Winter Soldier and Oceans 8.
Apart from her continuous training and pursuit in the arts, Sarah loves to be outside in nature, spending time with friends and finding a delicious place to eat. Be sure to check out more that she is doing on her website at www.thesarahwyatt.com.

Listen to an interview with Sarah:

---